Section Event
CANCELLED Copland Track/Welcome Flats Ladies Tramp Thursday, April 2 2020 — Sunday, April 5 2020
The Basics
Event type:
Tramping
Start date:
Thursday, April 2 2020
End Date:
Sunday, April 5 2020
Registration cut-off
Sunday, March 29 2020 12:00 AM
Trip organizers

| | |
| --- | --- |
| Alex Weller [Otago] | |
| Karena Garratt [Otago] | |

Cost
$20 per night at the hut, $10-15 for campsites depending on where we go, and petrol money for your driver
Participant Information
Who's invited
Members and guests
Attendee screening
Registration is first come, first served
Maximum number of participants
14
Total number registered
3
Who's registered
You must be logged in to view participant list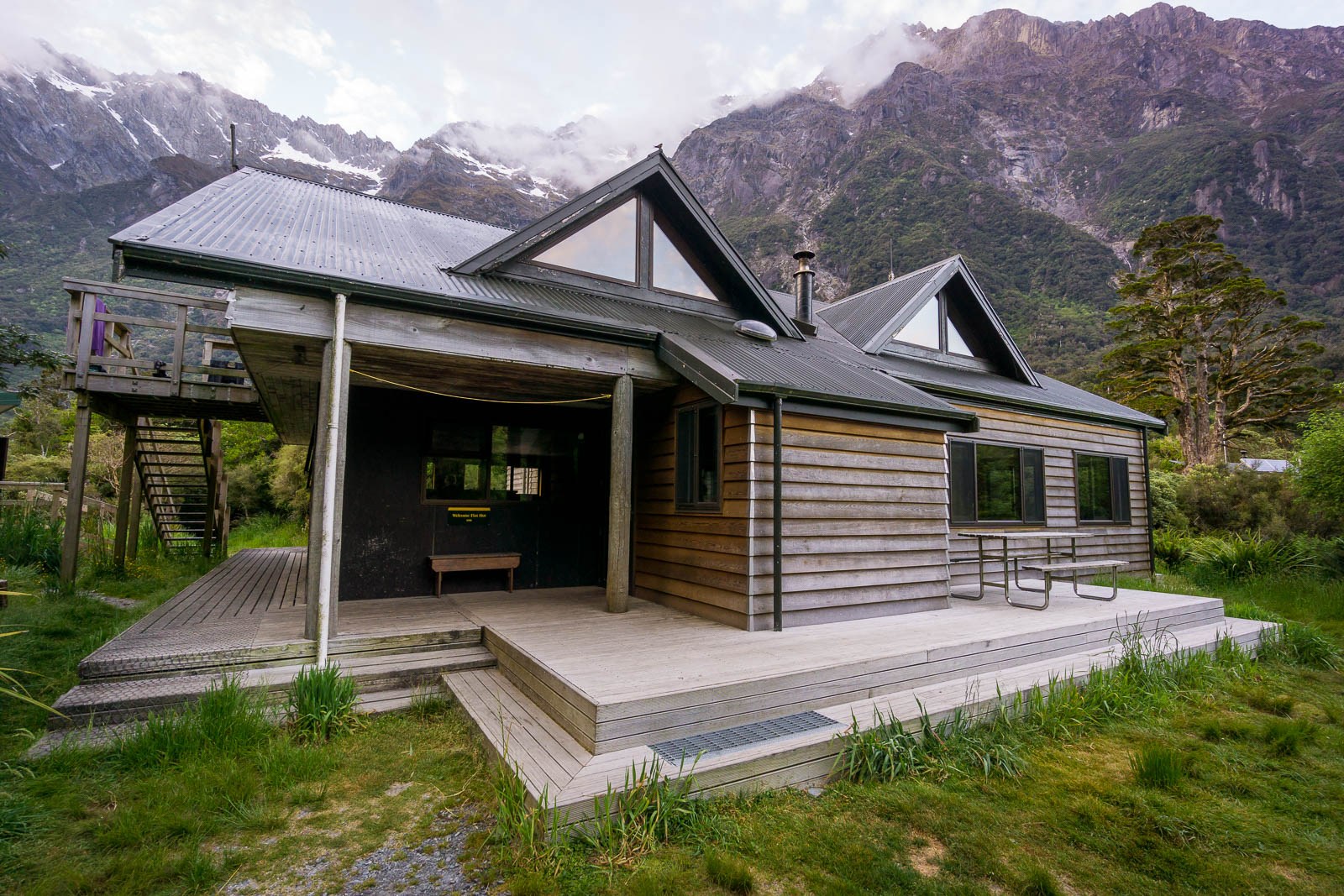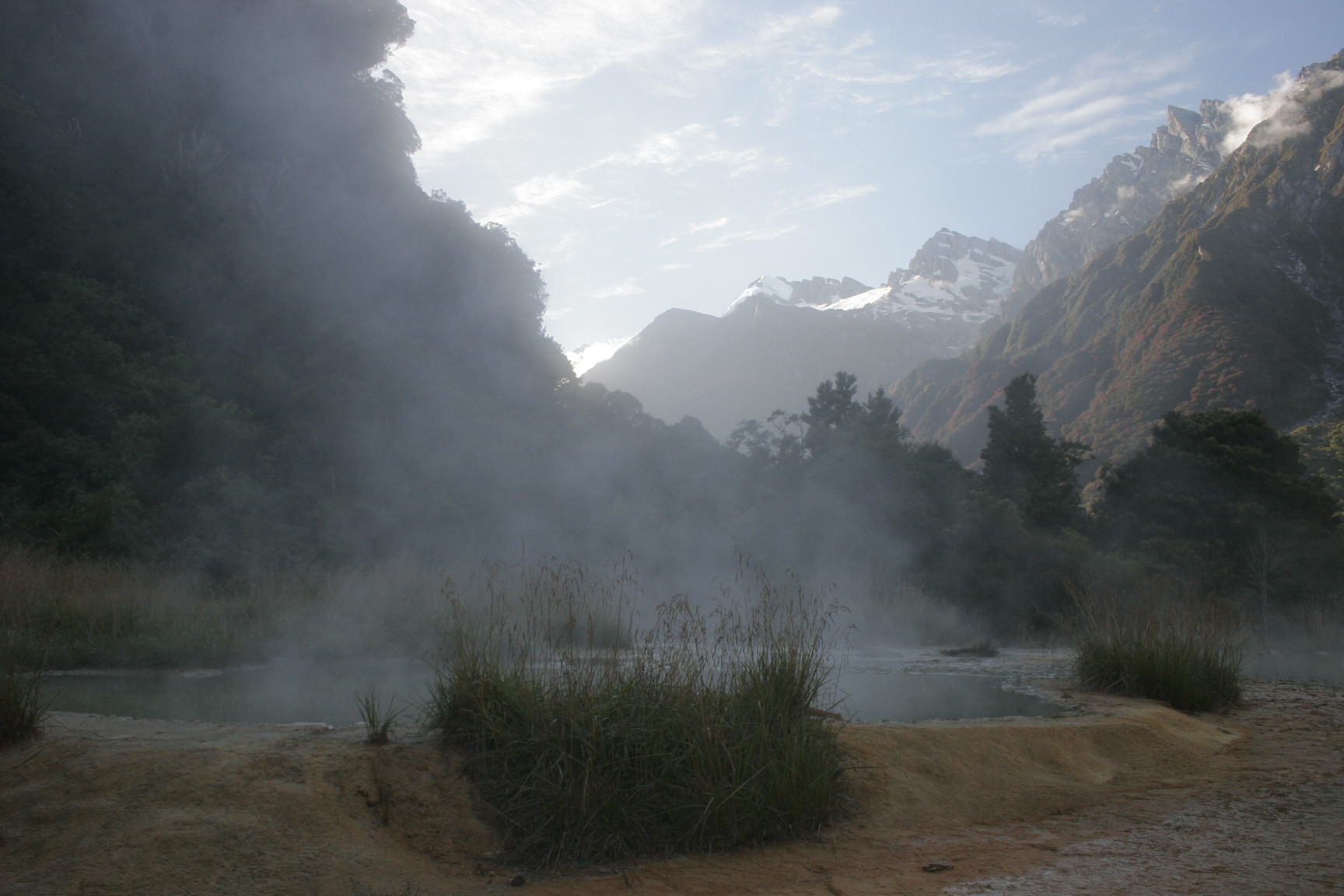 ---
Description
Join some fierce females on a relaxing ladies-only tramp to Welcome Flat Hut via the Copland Track. The Copland Track is known for it's views of Westland's spectacular forest, river and mountain scenery- and even more exciting- there are hot spring pools just a short stroll from the hut!
It's 18km/7 hours one way to Welcome Flats Hut- best for intermediate hikers, although extensive back-country experience is not required.
Hut booking are required- you will have to do this yourself:
link HERE
(Cost $20 per night) Friday and Saturday nights
If weather conditions look to be absolutely horrific we will cancel. The call will be made on the Wednesday before, and you will be contacted via email or text. Note that hut bookings made with DOC are non refundable (unless DOC itself actually closes things down), so if it's just generally wet, expect a go ahead, and be sure to pack accordingly!

---
Getting There
The plan will be to drive as far as we can (from Dunedin) on Thursday morning (or Thursday afternoon if people are not able to get a full day off of work) and camp Thursday night near the trail head (location TBD). We will aim to start the hike as early as possible on Friday, and stay at the hut Friday and Saturday nights. We hike out Sunday morning and make our way home on Sunday night. 
If you have your own transportation, you may join or leave whenever you would like! 
We will work out carpooling from Dunedin closer to the event. 
---
What to Expect
An easy going weekend with some cool ladies! We'll hike, soak in the pools and be merry! We may do some day trekking from the hut on Saturday. The idea is to take it easy and relax in nature with good company.

---
Gear
The usual tramping equipment is required:

Pack
Gas stove/ pots/ whatever you require for cooking
Food
Sleeping bag (mats are providing in the hut)
Torch
Personal first-aid kit
Water (un-treated water is available at the hut)
Sunblock/Hat/Bug spray
Necessary clothing items- raincoat, jackets, thermal
Tent/Sleeping mat for Thursday night camping

Trip leaders will bring a PLB.

Food: We plan to have a shared meal on Saturday night at the hut. The trip leaders will delegate items for you to contribute (please let us know if you have dietary restrictions!) All other meals are your responsibility.

---
Registration
Click the button below to be taken to the sign-up form. If attendees are not screened, then you will be automatically added to the participant list.
For screened events, the trip leader may contact you for further information about your experience and skills.
The start date for this event has passed.