Section Event
Wanaka Rock Climbing Friday, March 1 2019 — Sunday, March 3 2019
The Basics
Event type:
Rock climbing
Start date:
Friday, March 1 2019
End Date:
Sunday, March 3 2019
Registration cut-off
Thursday, February 28 2019 6:00 PM
Trip organizers

| | |
| --- | --- |
| Ryan Thomas [Otago] | |

Cost
Cost of two nights at the camp ground (~$12), and carpool costs to your driver ($40-$60)
Participant Information
Who's invited
Members and guests
Attendee screening
Attendees are pre-screened
Maximum number of participants
15
Total number registered
10
Who's registered
You must be logged in to view participant list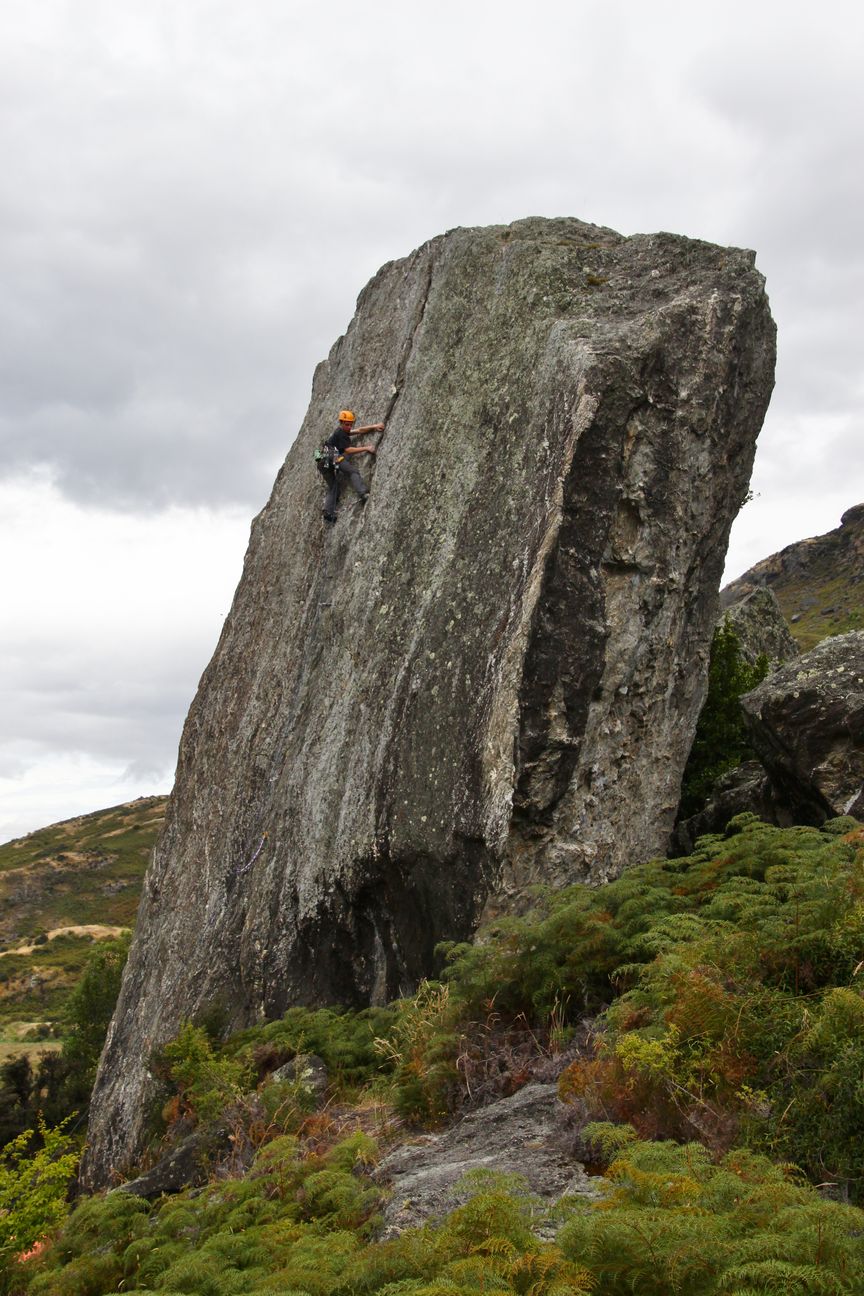 ---
Description
Tired of sandy Dunedin crags?  Come to Wanaka and enjoy climbing on beautiful Otago schist.  We'll climb most of two days at the crags around Hospital Flat, where there are both sport and trad climbs in grades 14 and up.  In order to come on this trip, you should be able to provide a safe belay for other climbers and be comfortable climbing on top-rope.

The plan is to leave Dunedin at 5 pm on Friday evening and return Sunday afternoon.  To keep planning as simple as possible, we will camp at the Albert Town campground on both Friday and Saturday nights.  If you wish to stay elsewhere, that is up to you.  Both Friday and Saturday night dinners will be your responsibility: I, for one, plan on getting a burger at the famous Red Star on Saturday night.

This trip is weather dependent.  The organizer will make the call about cancelling/rescheduling the trip on the evening of Thursday, Feb 28th.

---
Getting There
The plan is to leave Dunedin at 5 pm on Friday from the usual Tuesday night climbing meeting place by Logan Park.  We will drive to the Albert Town campground that night.  If you plan to leave at another time, indicate that in the sign-up form.

---
What to Expect
Expect to be climbing the better part of two days outside at grades of 14 and up - that's YDS 5.7 or French 4-5a - although you will get the most out of this trip if you can comfortably climb at least grade 17 (YDS 5.9 or French 5c).  Also expect to be outside for most of two days, and remember that Wanaka can get quite hot during the day in summer so bring plenty of water and sunscreen.

---
Gear
Climbing gear
You will need standard climbing gear: climbing shoes, harness, belay device, and helmet.  It is section policy that you wear a helmet while climbing and belaying.  If you want to use your own rope, please bring it along.  Otherwise, we will have a limited number of club ropes along with club anchors.  If you need to borrow any climbing gear, please let the organizer know in the sign-up form.
Food
You are responsible for all your own food. Please be sure to bring enough water, as Hospital Flat can get quite warm.
Accommodation
We will be staying at the Albert Town campground (~$6/night), so you will need camping gear.  This includes a sleeping bag, sleeping mat, and cutlery and bowl for eating.  Please indicate on the sign-up form if you can bring a tent, and how many people it can sleep.  You are also welcome to stay elsewhere - there are many hostels in Wanaka that you can stay at for a reasonable price.

---
Registration
Click the button below to be taken to the sign-up form. If attendees are not screened, then you will be automatically added to the participant list.
For screened events, the trip leader may contact you for further information about your experience and skills.
The start date for this event has passed.