Section Event
Mounts Erebus and Xenicus Friday, February 7 2020 — Sunday, February 9 2020
The Basics
Event type:
Mountaineering
Start date:
Friday, February 7 2020
End Date:
Sunday, February 9 2020
Registration cut-off
Thursday, February 6 2020 12:00 PM
Trip organizers

| | |
| --- | --- |
| Ryan Thomas [Otago] | |

Cost
Cost of petrol (~$40) for your driver and cost of campsite at Moke Lake ($15)
Participant Information
Who's invited
Members and guests
Attendee screening
Attendees are pre-screened
Maximum number of participants
7
Total number registered
5
Who's registered
You must be logged in to view participant list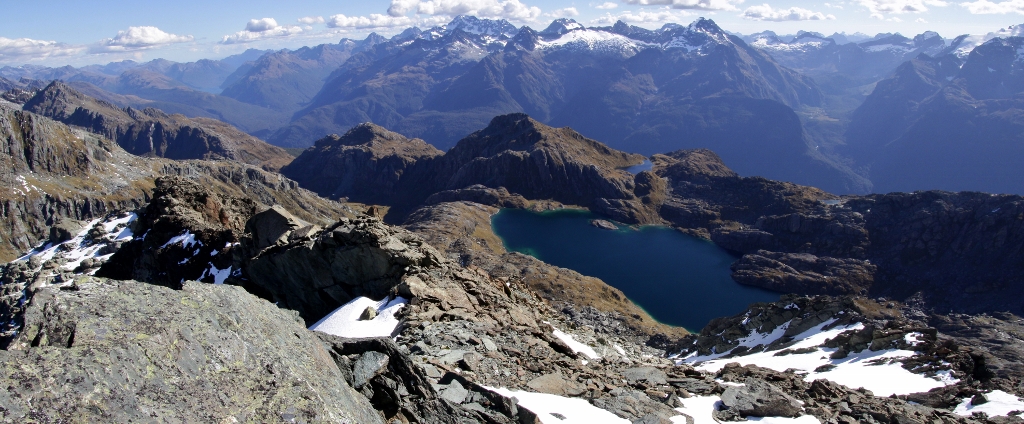 ---
Description
This is an easy mountaineering trip to climb two prominent peaks above the Routeburn: Mount Erebus and Mount Xenicus.  These are both grade 1 mountains and as such are suitable for beginner mountaineers.  On Saturday, we will walk up the Routeburn track to Lake Harris, then go up the so-called Valley of the Trolls to a campsite above Lake Wilson at approximately 1540 m.  On Sunday, we have two options depending on the interests and abilities of the group.  Option 1 is to climb Mount Erebus from our camp, descend, and then retrace our route back to the carpark.  Option 2 (my preference) is to take all of our gear up Mount Erebus and then traverse over to Mount Xenicus before descending to the east shore of Lake Harris and returning to the carpark.
To come on this trip, you should be comfortable with a relatively long weekend tramp (6-7 hours each day).  Ideally, you should have some mountaineering experience and be comfortable with the use of an ice ax and crampons, but there can also be some on-site instruction for one or two people.
---
Getting There
We will carpool from Dunedin on Friday night, leaving at 5:30 pm and driving to the Moke Lake campground near Queenstown for the night.  We can meet people along the way if they are on the route.

---
What to Expect
Two long days of tramping with full packs, ~15 km each day with most of it on a Great Walk standard trail.  The total ascent from the carpark to the campsite by Lake Wilson is about 1100 m.  The ascent from our campsite to Mount Erebus is about 500 m.  The climbing is on grade 1 routes but will likely involve travel on snow with crampons and an ice ax and some rock scrambling.

---
Gear
Standard weekend tramping gear.  We'll share tents, billies, and stoves to cut down on weight.  You are responsible for your own food, including dinner on Saturday night.  The section has some dehydrated meals provided by Radix Nutrition, both breakfast and dinner, so let me know if you want to use those rather than bringing other food.  There are vegan and vegetarian options available.

You will also need an ice ax and a pair of properly fitted crampons as well as a helmet.

---
Registration
Click the button below to be taken to the sign-up form. If attendees are not screened, then you will be automatically added to the participant list.
For screened events, the trip leader may contact you for further information about your experience and skills.
The start date for this event has passed.