Section Event
Queenstown Ski Weekend Friday, August 16 2019 — Sunday, August 18 2019
The Basics
Event type:
Skiing
Start date:
Friday, August 16 2019
End Date:
Sunday, August 18 2019
Registration cut-off
Thursday, August 15 2019 8:00 PM
Trip organizers

| | |
| --- | --- |
| Ryan Thomas [Otago] | |

Cost
$58/person for two nights accomodation, shared cost of transportation (~$40/person)
Participant Information
Who's invited
Members and guests
Attendee screening
Attendees are pre-screened
Maximum number of participants
7
Total number registered
2
Who's registered
You must be logged in to view participant list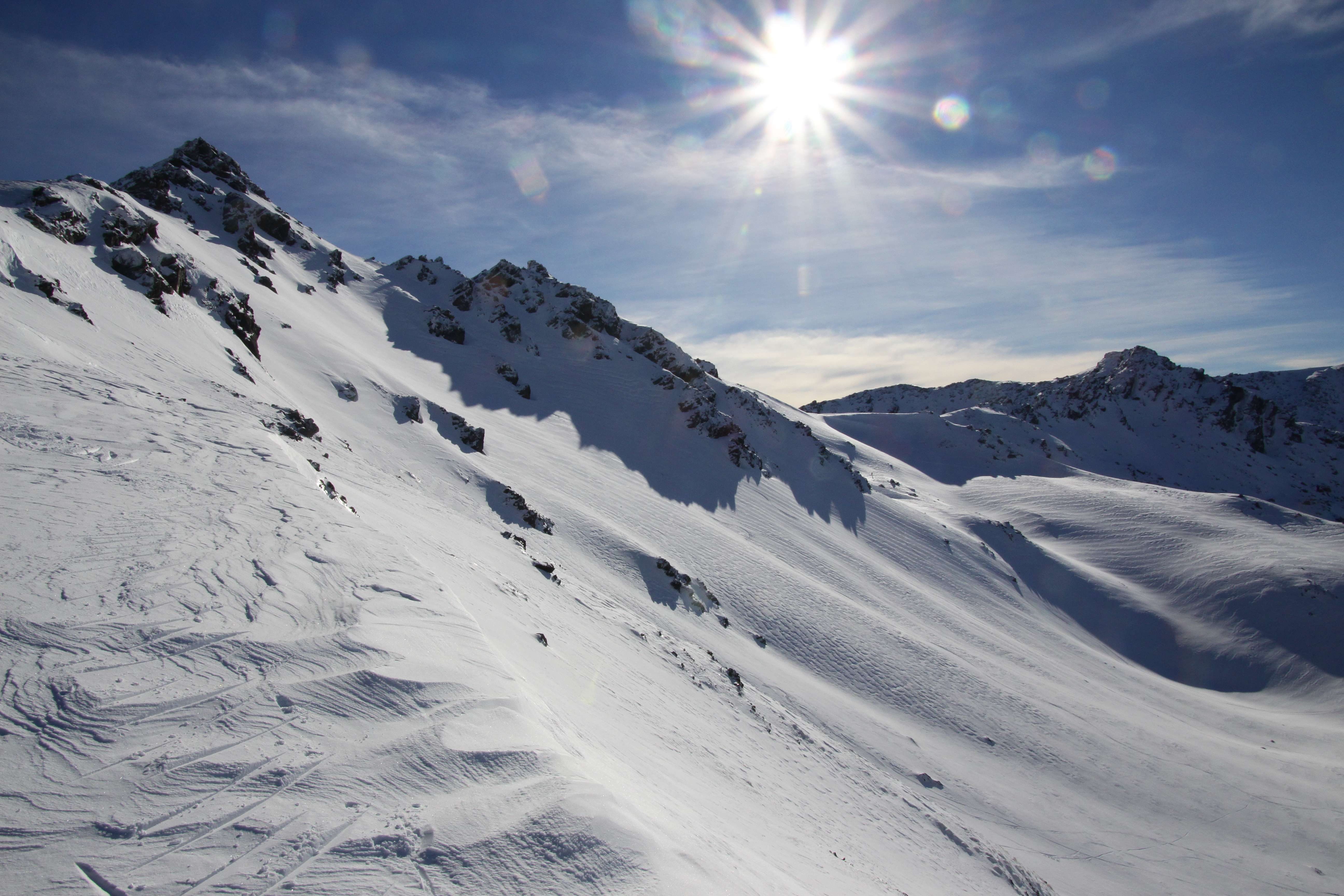 ---
Description
This is a weekend ski trip to Queenstown, with the aim of doing some ski touring in the backcountry accessed from the Remarkables and Cardrona ski fields.  We'll leave Dunedin Friday after work, aiming to be in Queenstown Friday night.  Conditions permitting, we'll ski in the Wye Creek/Doolans Creek area behind the Remarkables ski field on Saturday, and then ski in the backcountry accessed behind Cardrona on Sunday before driving back to Dunedin. 

While nominally a backcountry skiing trip, those who wish to just ski at the ski fields are more than welcome to come provided that there are enough experienced people skiing together in the backcountry each day. 

I will be staying at the
Pinewood Lodge
in Queenstown for Friday and Saturday nights.  You will have to make your own booking as I have been unable to make a group booking.  They allow cancellations up to 48 hours before check-in.  Cost is $58/person for two nights.  You will be responsible for your own meals, but we may go out as a group on Saturday night for dinner.
If there is insufficient interest by noon Wednesday, I will likely cancel the trip.
---
Getting There
We will leave Dunedin on Friday at 5:30 pm.  Details on car sharing will be arranged later.  If you have an appropriate vehicle for driving up the ski field roads, please indicate this on the sign-up form.

---
What to Expect
For those skiing in the backcountry, we will be ski touring for two days, so a reasonable level of fitness is required.  Expect at least 1000 m vertical elevation gain each day.  You should have done a Snowcraft course or have equivalent training/experience to assess avalanche hazard and rescue anyone if there is an avalanche. 

---
Gear
Standard skiing gear plus avalanche beacon/probe/shovel for those skiing in the backcountry.  You can rent club avalanche gear from Hunting and Fishing in Dunedin.  As it is New Zealand skiing, you will want to bring an ice ax and either crampons fitted for your ski boots or ski crampons.

---
Registration
Click the button below to be taken to the sign-up form. If attendees are not screened, then you will be automatically added to the participant list.
For screened events, the trip leader may contact you for further information about your experience and skills.
The start date for this event has passed.